Promotional products increase customer retention and brand loyalty.
Research has found just by increasing your customer retention rate by 5% you can raise profits by 25% - 95%
View Promotional Products

Call us on Tel: 01273 380962 or email: sales@promo-solved.co.uk
WHY USE PROMOTIONAL PRODUCTS
Keep your customers / staff happy and engaged
Staff
There are many ways to improve staff morale from corporate days out to bonuses and merits.
However awarding them with trophies / awards personalised with their own name and championing them around your colleagues is longer lasting.
Desktop items work better and can be kept in the office as a constant reminder of acheivement.
Customers
Providing a good service at competitive prices is not always enough these days and many times we forget to thank our clients for the orders they have placed.
It is considered good manners to send out thank you cards along with a small gift such as a complimentary chocolate or even a travel mug with the recipients name on it.
Create more awareness for your brand
Now that your staff and customers are happier and morale is at an all time high. Why not look into ways you can really make your logo stand out.
Tradesman put their designs on big banners or right across their vans but you do not have to be quite this loud. A simple embroidered logo on a polo shirt makes a statement to your professionalism.
Why not purchase purchase pens in all the colours of your brand this is inexpensive and attracts people to wherever you may be exhibiting.
Promote your event
There has never been more ways to communicate when an event is taking place.
From social media ie Facebook and Twitter to banners on homepages and radio advertising, potential customers/ existing clients really shouldn't miss a thing.
Getting noticed in a room / hall filled with like minded companies is the tricky bit.
The human eye responds better to colour and shape more than text so make sure exhibition stands are unique and the points of sale material bright and clear.
Buying exhibition space can be expensive and we are working very hard to come up with starter packs including a simple banner, table cloth, t-shirt and promo item all branded for very low costs.
WHAT PRODUCTS ARE THE MOST EFFECTIVE?
Finding the right branded product to give-way doesn't need to be hard.
The chart on the right will show you the top 10 promotional product categories as gathered by BPMA and will be updated regularly.
Companies in the UK spent around 1bn last year on promotional merchandise with an average order value of £5.
Top 10 Promotional Products
Promotional Pens
Branded Bags
Promotional Electronics (such as branded memory sticks and powerbanks)
Personalised Mugs
Promotional Clothing ( such as t-shirts)
Promotional Notepads
Promotional Mints and Sweets
Branded Stress Balls
Promotional Mousemats
Promotional Stationery
Promotional Mousemats
Most of us when starting a new job working in an office get handed some stationery like pens, mugs and paper before we start some also if there lucky get given a mousemat.
Mousemats are usually rectangular in shape and help computer mice glide across a table or desk.
They can come made out of soft cling material like used on lens cloths (Soft mats) or even laminated (Smartmat) which enhances print designs and colours while improving optical performance.
Prices can start from under £1 a unit with large orders, and we can personalise up to full colour digitally.
Mousemats can come in sets of desk pots and coasters (Deskset) and cut into the shape of your logo.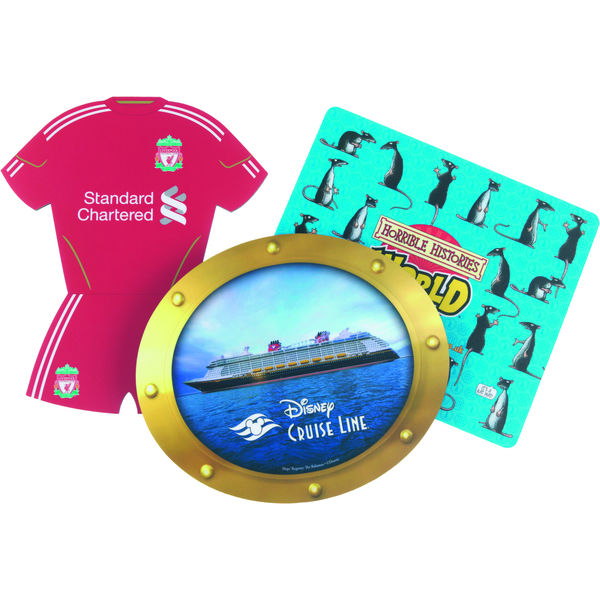 Promotional Stress Balls
Stress Items also known as stress relievers are promotional products that can help calm you down on particularly difficult days.
Simply squeeze the polyurethane/rubber shape while working on that troublesome assignment or dealing with awkward colleagues/customers.
They come in lots of standard shapes including the most popular which is ball shaped and can be Pantone matched to the colour of your logos.
Prices can start under £1 a unit including print for bulk buys, and we can offer completely bespoke designs for a small tooling charge – If you opt for this service, a pre-production sample will always be produced before the main consignment.
For a free sample in any shape or colour, please contact us today.
Promotional Notepads
Notepads are paper bound by glue or rings and come in a2-a7 sizes, Which means we can provide this item with an incredibly large print area.
Consisting of 50 or 100 sheets each carrying logos this product is ideal if you have a conference or networking event and is extremely low cost.
Our pads can be made from recycled card and paper and even be equipped with a pen and pen loop furthermore a6 and a5 sized items are very portable jotters.
The covers of the pads can be digitally printed or produced in bright colours to attract people to the table you are sitting at and even have lanyards fitted to them meaning you don't ever have to put them down.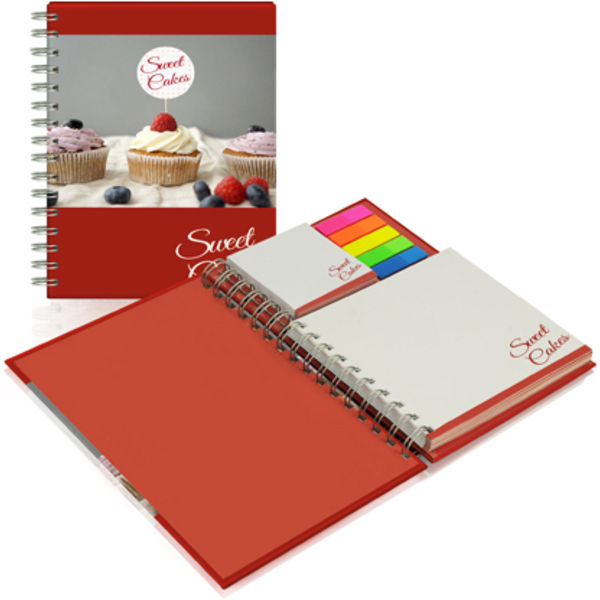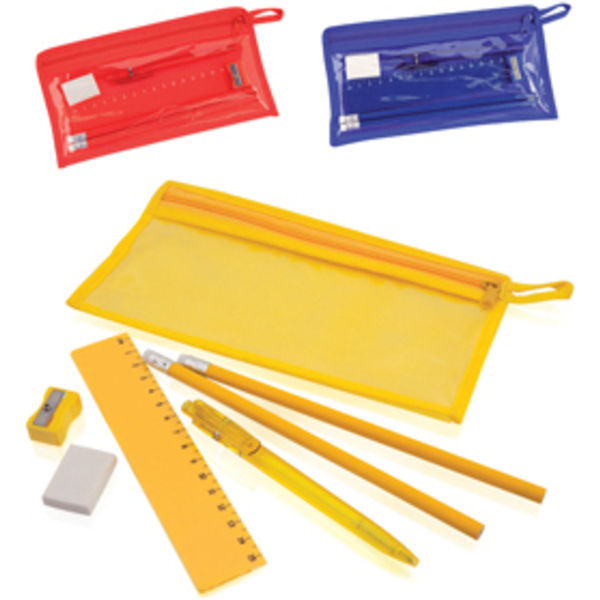 Promotional Stationery
What we regularly use at our desks is usually referred to as stationery.
It could be a ruler or pen, pencil or eraser and some clients such as schools/colleges even purchase all of these items in a clear pencil case.
Less known items such as mobile phone chairs, pen pots and even USB sticks are also picked up throughout the day at work and the more a product is used, the better the opportunity to see your logo or call to action.
We also provide plain pens, plain rulers with low minimum orders or Promo solved can print as stand-alone orders and even fulfil the whole pencil case or pack for you with a small fee.
Promotional Mints and Sweets
We must always remember to thank our customers for orders and staff for good work.
Hotels do this by leaving chocolate on a pillow and restaurants mints after meals; Confectionery doesn't need to be expensive and works.
If you are a coastal company why not produce low-cost rock sweets or mini lollies branded with your logo.
Printed Mints can be very cheap and personalised digitally under 50p a unit in relatively small numbers.
Many of your favourite penny sweets are still available in retro packs like refreshers, Chewits and drumstick lollies too.
Cheap Promotional products like rock sweets, lollipops and Neapolitan Chocolates can be delivered within two weeks.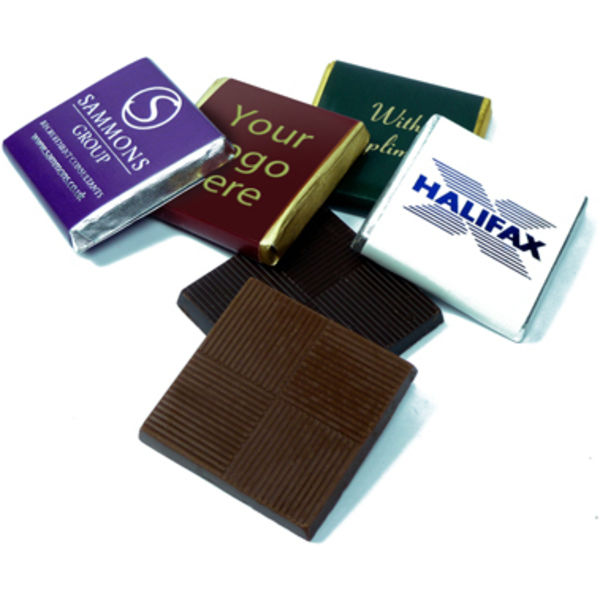 Personalised Mugs
How often have we visited somewhere and been offered a hot drink in a branded mug?
Cheap promotional earthenware mugs now can come in many colours and unique shapes, and we can pretty much copy any custom design seen in Costa Coffee or Starbucks.
Rather like with most of our range of merchandise our low-cost mugs can be dye subbed full colour, Meaning we can add quality picture designs and pre-production samples are sent before beginning main orders.
Artwork can be printed inside mugs if you want to be more discrete.
Corporate mugs like bone china and novelty mugs can be etched or embossed and even boxed up ready to be mailed.
Branded Promotional Bags
Promotional bags can come made from recycled materials like biodegradable polyethene / organic cotton or even polyester /nylon which isn't eco-friendly.
We produce drawstring gym sacs for universities and gyms, as well as cotton bags for local authorities and the transport sector.
Backpacks / Rucksacks are ordered for children, whereas overnight bags or low-cost tote bags are purchased with adults in mind and can be gloss laminated.
The most popular bags ordered are 5oz cotton, and they are very cheap shopper bags with branded logos.
If you are looking for document bags, these are also inexpensive and usually are made from nylon and can be provided to fit laptops or a4 ring binders.
Usually, clients opt for one colour designs to save money, but we can transfer print full colour digitally or even embroider for executive customers.
Please note bags can be ordered in small quantities and can come in bright colours to match corporate artworks.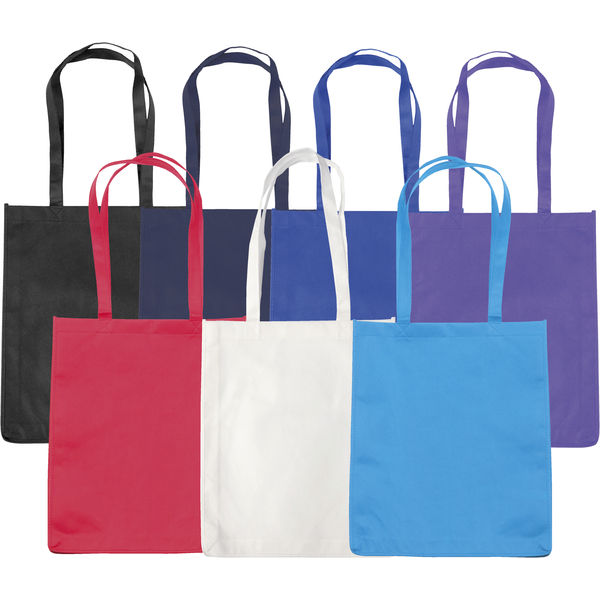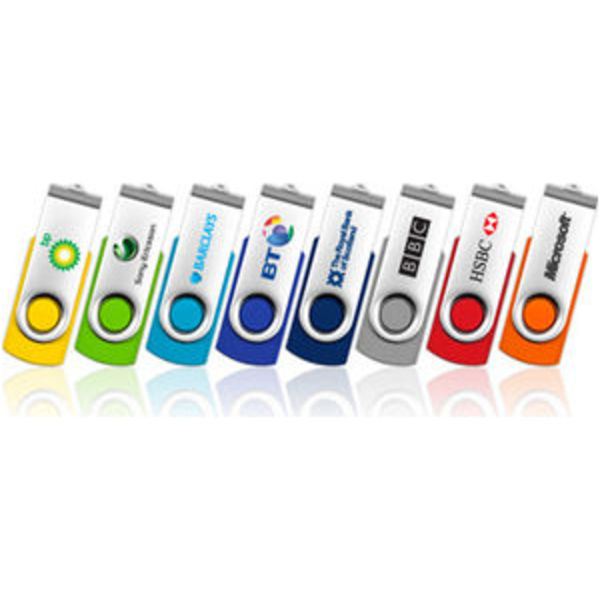 Promotional Electronics
Promo Solved is proud to announce they can now offer many items suitable for software companies and digital agencies.
The most commonly ordered products are USB drives which can hold up to 32gb of memory, they are simply added to your computers USB ports and work like external hard drives but much cheaper.
We can brand USB chargers too or even portable speakers and power banks. Powerbanks offer extra battery life when laptops run out of charge and can be moulded to any shape out of PVC with low minimum quantities.
In additional to the above merchandise we can supply printed mousemats with full-colour logos and branded coasters plus many other electronic devices.
Be smart at work while also comfortable, although we still can brand corporate ties with logos and supply shirts embroidered in small quantities, most customers purchase polo shirts printed one colour to save money, in their brand colours.
In fact, printed hoodies have replaced jumpers and sweatshirts and screen printed t-shirts can come in larger sizes up to 4 extra large now.
Promo Solved can send digital mock-ups of designs in both print and embroidery if necessary and will always advise the cheapest options for every order.
Polybagging services are available adding value to an item and don't forget we kit out many factories and therefore make workwear such as boiler suits, trousers and hi visibility tabards.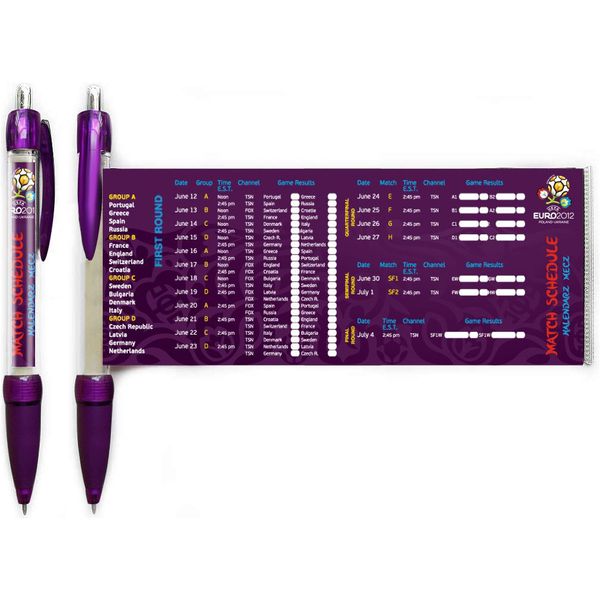 Promotional Pens
Probably still the most popular branded gift is a pen otherwise known as a writing instrument.
Pens can come pretty much tailor made in any bright colour and be printed up to full colour digitally on plastic or engraved for more executive clients, on wood or metal.
There are over 6000 types to choose from although pens made from plastic tend to be selected most often.
We can source dual purpose writing instruments like banner pens which have full-colour inserts for larger print areas, to pen torches, pen keyrings and even funky pens if the target audience is young and wants products that are more fun.
Stick pens used to be ordered in their millions by charities and the pharmaceutical industry as they were low cost and budget pens start at under 10p a unit if purchased in large enough quantities.
Local authorities /schools opt for low cost branded pens usually with black ink, but most of our range of writing instruments come with blue ink.
Finally brand names such as BIC, Parker and Prodir are available and can be found on our website.
Promotional merchandise supplier in Brighton:
Promotional products are a wonderful way to improve potential customers awareness of your brand.
Items such as pens, shopper bags and ceramic mugs can easily be printed with logos and are a cost-effective reminder of messages long after your meeting or event has finished.
With 17 years experience working with corporate gift manufacturers we can fully customise products in the colours and shapes of your logo too.
We have tailor made sections to our site based on our customer insights.
For instance branded pens are the number one selling personalised gift and have a quick turn around plus have low minimum order quantities for smaller budgets.
Bags have a larger print area and again are available in shorter lead times plus are retained for longer.
Promo Solved manage some of the largest brands in the UK and respect every order no matter the size.
Make us part of the journey today from the moment you begin to search for that perfect promotional gift.